Allied Plastics Classroom Furniture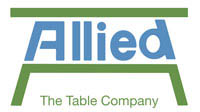 Allied Plastics Co., Inc., headquartered in Jacksonville, Florida, manufactures tables, table tops and table legs for the school, office and food service, industries. Since 1945, Allied has served these industries by providing a wide range of top-of-the line, custom-crafted tables backed by superior customer service.
Allied Write N Wipe Classroom Tables On Sale
Save an additional 5% on these exceptionally flexible tables. Use them for regular activities or have students use them to demonstrate learning, work out problems, or just be creative!
Dry-Erase Round Tables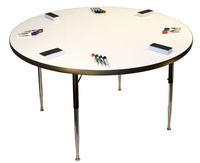 28056
List Price:

$344.00

Your Price:

$128.95

(63% savings)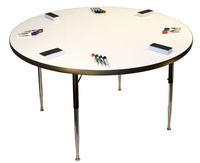 28057
List Price:

$479.00

Your Price:

$178.95

(63% savings)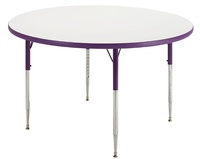 28058
List Price:

$344.00

Your Price:

$128.95

(63% savings)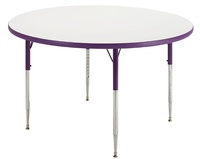 28059
List Price:

$479.00

Your Price:

$178.95

(63% savings)
Dry-Erase Rectangular Tables