Look to Private School Partner for a wide selection of commercial grade folding chairs. Choose from plastic and steel high density folding chairs that stack vertically to reduce storage foot print, to upholstered folding chairs that add comfort to durability.
---
Save on ALL National Public Seating Folding Chairs!
Take an additional 5% off our most popular NPS 10-year warranted folding chairs through September!
2200 Series Upholstered Folding Chairs
3200 Series Upholstered Chairs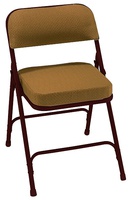 71019
List Price:

$55.70

Your Price:

$29.33

(47% savings)

Sale Price: $25.38

(54% savings)

Hurry, sale ends 12/31/18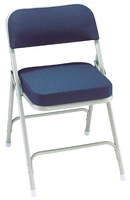 71016
List Price:

$55.70

Your Price:

$29.33

(47% savings)

Sale Price: $25.38

(54% savings)

Hurry, sale ends 12/31/18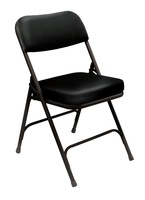 71250
List Price:

$54.00

Your Price:

$28.43

(47% savings)

Sale Price: $25.38

(53% savings)

Hurry, sale ends 12/31/18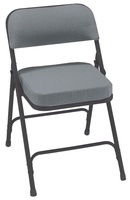 71015
List Price:

$55.70

Your Price:

$29.33

(47% savings)

Sale Price: $25.38

(54% savings)

Hurry, sale ends 12/31/18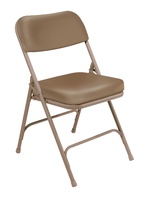 71251
List Price:

$54.00

Your Price:

$28.43

(47% savings)

Sale Price: $25.38

(53% savings)

Hurry, sale ends 12/31/18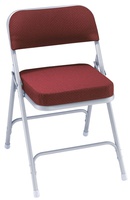 71018
List Price:

$55.70

Your Price:

$29.33

(47% savings)

Sale Price: $25.38

(54% savings)

Hurry, sale ends 12/31/18
600 Series Resin Folding Chairs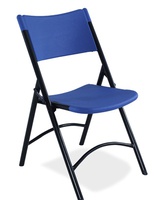 73185
List Price:

$53.60

Your Price:

$28.22

(47% savings)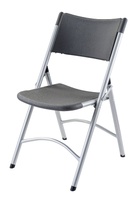 72197
List Price:

$53.60

Your Price:

$28.22

(47% savings)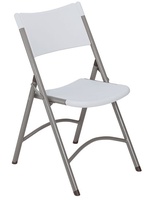 72019
List Price:

$49.90

Your Price:

$26.27

(47% savings)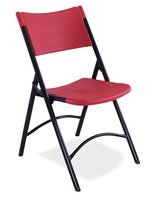 73186
List Price:

$53.60

Your Price:

$28.22

(47% savings)
800 Series LIghtweight Folding Chairs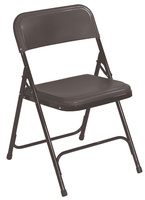 72106
List Price:

$36.60

Your Price:

$19.27

(47% savings)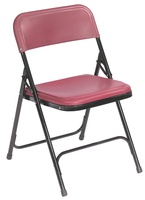 72105
List Price:

$36.60

Your Price:

$19.27

(47% savings)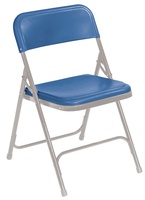 72104
List Price:

$36.60

Your Price:

$19.27

(47% savings)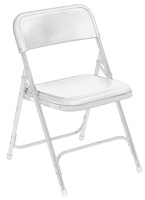 72107
List Price:

$36.60

Your Price:

$19.27

(47% savings)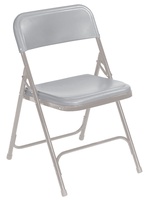 72108
List Price:

$36.60

Your Price:

$19.27

(47% savings)
50 Series All Steel Folding Chairs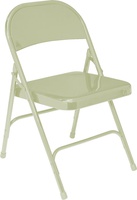 71020
List Price:

$29.30

Your Price:

$13.96

(52% savings)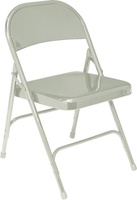 71021
List Price:

$29.30

Your Price:

$13.96

(52% savings)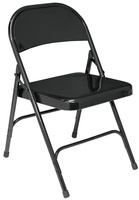 71023
List Price:

$29.30

Your Price:

$13.96

(52% savings)
200 Series All Steel Chairs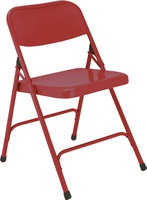 71029
List Price:

$32.60

Your Price:

$17.16

(47% savings)

Sale Price: $14.85

(54% savings)

Hurry, sale ends 12/31/18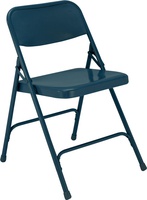 71027
List Price:

$32.20

Your Price:

$16.95

(47% savings)

Sale Price: $14.67

(54% savings)

Hurry, sale ends 12/31/18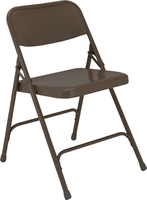 71026
List Price:

$32.20

Your Price:

$16.95

(47% savings)

Sale Price: $14.67

(54% savings)

Hurry, sale ends 12/31/18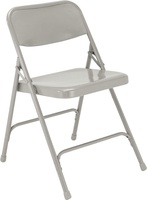 71025
List Price:

$32.20

Your Price:

$16.95

(47% savings)

Sale Price: $14.67

(54% savings)

Hurry, sale ends 12/31/18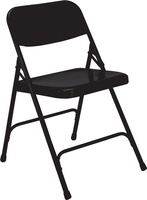 71028
List Price:

$32.20

Your Price:

$16.95

(47% savings)

Sale Price: $14.67

(54% savings)

Hurry, sale ends 12/31/18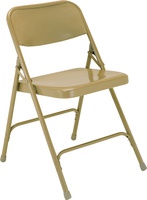 71024
List Price:

$32.20

Your Price:

$16.95

(47% savings)

Sale Price: $14.67

(54% savings)

Hurry, sale ends 12/31/18
300 Series Heavy Duty All-Steel Folding Chairs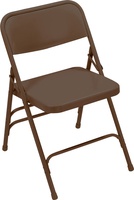 71079
List Price:

$33.30

Your Price:

$17.53

(47% savings)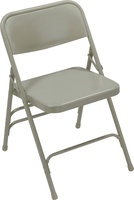 71078
List Price:

$33.30

Your Price:

$17.53

(47% savings)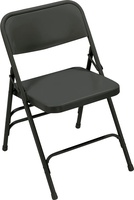 71081
List Price:

$33.30

Your Price:

$17.53

(47% savings)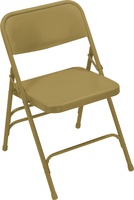 71077
List Price:

$33.30

Your Price:

$17.53

(47% savings)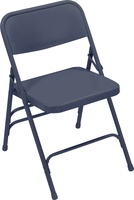 71080
List Price:

$33.30

Your Price:

$17.53

(47% savings)
1200 Series Vinyl Folding Chairs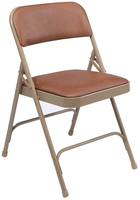 71011
List Price:

$42.20

Your Price:

$22.22

(47% savings)

Sale Price: $19.23

(54% savings)

Hurry, sale ends 12/31/18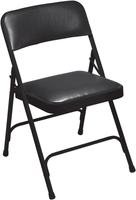 71013
List Price:

$42.20

Your Price:

$22.22

(47% savings)

Sale Price: $19.23

(54% savings)

Hurry, sale ends 12/31/18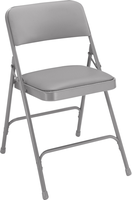 71010
List Price:

$42.20

Your Price:

$22.22

(47% savings)

Sale Price: $19.23

(54% savings)

Hurry, sale ends 12/31/18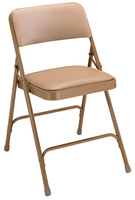 71009
List Price:

$42.20

Your Price:

$22.22

(47% savings)

Sale Price: $19.23

(54% savings)

Hurry, sale ends 12/31/18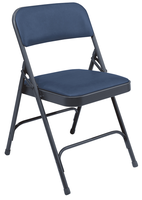 71012
List Price:

$42.20

Your Price:

$22.22

(47% savings)

Sale Price: $19.23

(54% savings)

Hurry, sale ends 12/31/18
2300 Series Heavy-Duty Upholstered Chairs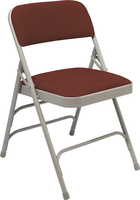 71086
List Price:

$45.50

Your Price:

$23.96

(47% savings)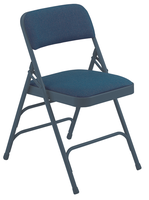 71085
List Price:

$45.50

Your Price:

$23.96

(47% savings)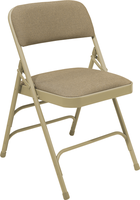 71047
List Price:

$45.50

Your Price:

$23.96

(47% savings)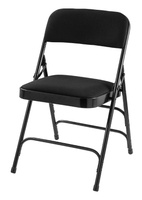 73151
List Price:

$45.50

Your Price:

$23.96

(47% savings)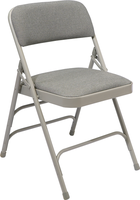 71084
List Price:

$45.50

Your Price:

$23.96

(47% savings)
Mity-Lite Folding Chairs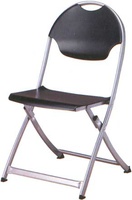 71040
List Price:

$82.00

Your Price:

$66.00

(20% savings)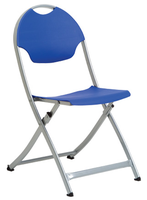 71040
List Price:

$82.00

Your Price: As low as

$58.80

(28% savings)

Sale Price: $49.00

(40% savings)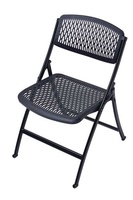 71107
List Price:

$76.32

Your Price: As low as

$55.20

(28% savings)

Sale Price: $46.00

(40% savings)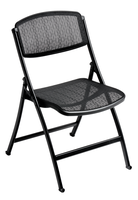 71121
List Price:

$129.00

Your Price: As low as

$96.00

(26% savings)

Sale Price: $80.00

(38% savings)
McCourt Folding Chairs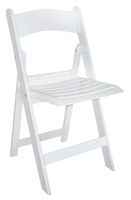 72419
List Price:

$55.99

Your Price:

$42.95

(23% savings)
National Public Seating 1100 Series Chairs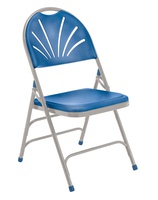 72268
List Price:

$45.10

Your Price:

$23.75

(47% savings)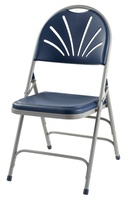 73105
List Price:

$45.10

Your Price:

$23.75

(47% savings)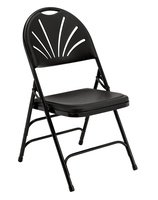 72271
List Price:

$45.10

Your Price:

$23.75

(47% savings)