Double Face Science Cabinet Tables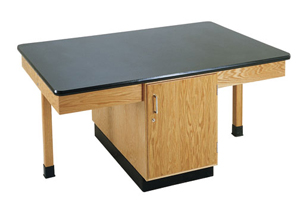 Our Double Face Cabinet Tables are constructed of solid oak and hardwood veneers. Double face units accommodate four students with the cabinet containing one adjustable shelf behind locking door on each side. Cabinets may be purchased with or without four book compartments, with or without four storage drawers, and in one of four different surfaces: high pressure laminate, ChemGuard™, Solid Phenolic, or Solid Epoxy.
Look for the FASTRAK symbol on select pieces indicating that these products ship within 5 days on orders under 30 tables or 6 cabinets total. Why wait when you can have your science furniture on your schedule!
Cabinet Tables with High Pressure Laminate Surface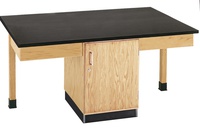 23105
Regular Price:

$2,393.00

Your Price:

$1,011.95

(58% savings)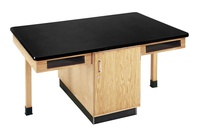 23244
Regular Price:

$2,706.00

Your Price:

$1,144.95

(58% savings)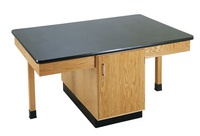 23110
Regular Price:

$3,053.00

Your Price:

$1,290.95

(58% savings)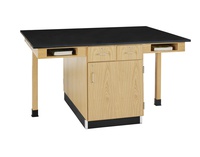 23249
Regular Price:

$3,387.00

Your Price:

$1,432.95

(58% savings)
Cabinet Tables with ChemGuard™ Surface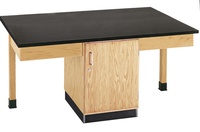 23106
Regular Price:

$2,662.00

Your Price:

$1,125.95

(58% savings)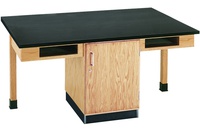 23245
Regular Price:

$2,975.00

Your Price:

$1,258.95

(58% savings)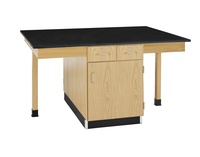 23111
Regular Price:

$3,313.00

Your Price:

$1,400.95

(58% savings)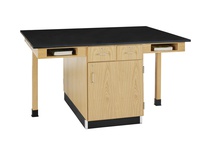 23250
Regular Price:

$3,626.00

Your Price:

$1,533.95

(58% savings)
Cabinet Tables with Solid Phenolic Surface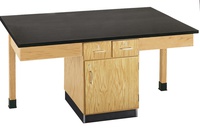 23107
Regular Price:

$3,216.00

Your Price:

$1,359.95

(58% savings)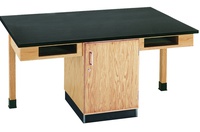 23246
Regular Price:

$3,246.00

Your Price:

$1,372.95

(58% savings)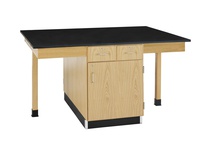 23112
Regular Price:

$3,911.00

Your Price:

$1,653.95

(58% savings)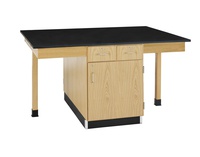 23251
Regular Price:

$3,906.00

Your Price:

$1,651.95

(58% savings)
Cabinet Tables with Solid Epoxy Surface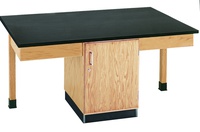 23108
Regular Price:

$3,581.00

Your Price:

$1,513.95

(58% savings)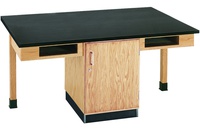 23247
Regular Price:

$3,894.00

Your Price:

$1,646.95

(58% savings)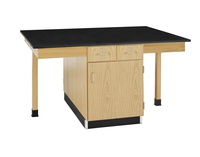 23113
Regular Price:

$4,241.00

Your Price:

$1,793.95

(58% savings)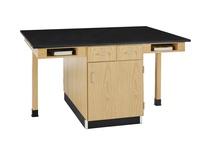 23252
Regular Price:

$4,594.00

Your Price:

$1,941.95

(58% savings)