Faith Based & Religious Learning Carpets
Looking for that special carpet that can teach to your Bible lesson? How about teaching ideas with a biblical flair? Check out our faith-based carpets.

From Noah to Jesus, these carpets keep the message centered and clear!!

FREE shipping ON ALL Carpets, Rugs and Sets!

Anywhere in the Contiguous United States all the time!
Alphabet Noah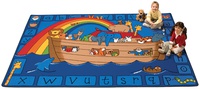 10144
Regular Price:

$119.95

Your Price:

$102.00

(15% savings)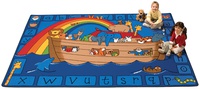 10145
Regular Price:

$199.95

Your Price:

$170.00

(15% savings)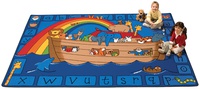 10146
Regular Price:

$339.95

Your Price:

$289.00

(15% savings)
Always Be Joyful Circletime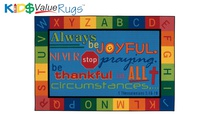 10808
Regular Price:

$199.95

Your Price:

$170.00

(15% savings)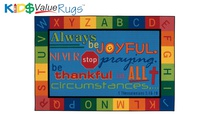 10942
Regular Price:

$339.95

Your Price:

$289.00

(15% savings)
God is Love Learning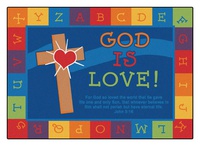 10163
Regular Price:

$119.95

Your Price:

$102.00

(15% savings)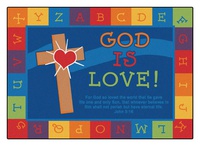 10165
Regular Price:

$339.95

Your Price:

$289.00

(15% savings)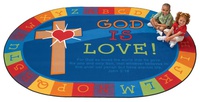 10162
Regular Price:

$339.95

Your Price:

$289.00

(15% savings)
God's Animals Carpet Squares Kit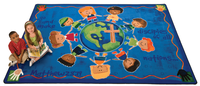 11051
Regular Price:

$339.95

Your Price:

$289.00

(15% savings)
Inspirational Patchwork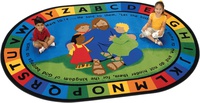 10137
Regular Price:

$199.95

Your Price:

$170.00

(15% savings)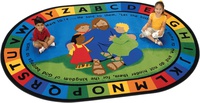 10138
Regular Price:

$339.95

Your Price:

$289.00

(15% savings)
Noah's Voyage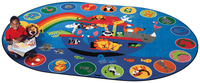 10024
Regular Price:

$199.95

Your Price:

$170.00

(15% savings)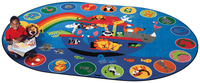 10025
Regular Price:

$339.95

Your Price:

$289.00

(15% savings)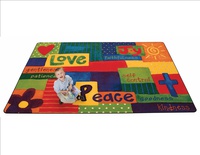 10504
Regular Price:

$199.95

Your Price:

$170.00

(15% savings)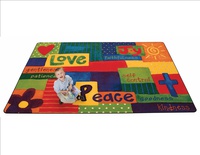 10505
Regular Price:

$339.95

Your Price:

$289.00

(15% savings)