NPS Adjustable Science Tables with Steel Frames
Check out these great National Public Seating steel framed adjustable science tables! These durable tables feature a full 1 x 2 16-gauge steel apron, 1-1/2" 14-gauge legs that easily adjust from 22" to 35-1./2" in one inch increments. Add casters for ultimate flexibility.
Choose from durable chemical resistant surfaces or impervious pheolic surfaces. All NPS scicene tables are Certified Green and feature a full 10-year warranty.
Chemical Resistant Surface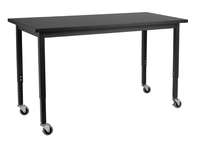 23791
Regular Price:

$472.50

Your Price:

$248.06

(48% savings)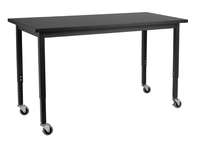 23792
Regular Price:

$462.00

Your Price:

$242.55

(48% savings)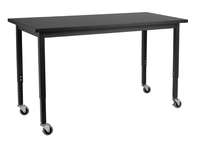 23793
Regular Price:

$483.00

Your Price:

$253.58

(47% savings)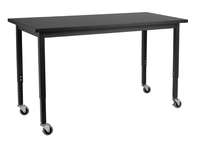 23794
Regular Price:

$556.50

Your Price:

$292.16

(48% savings)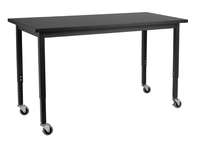 23795
Regular Price:

$535.50

Your Price:

$281.14

(47% savings)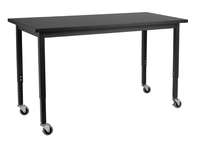 23796
Regular Price:

$572.26

Your Price:

$349.95

(39% savings)
Phenolic Surface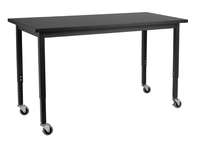 23797
Regular Price:

$733.96

Your Price:

$385.33

(47% savings)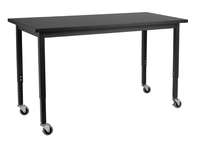 23798
Regular Price:

$745.50

Your Price:

$391.39

(47% savings)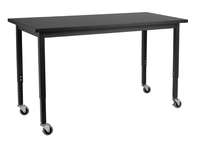 23799
Regular Price:

$761.26

Your Price:

$399.66

(48% savings)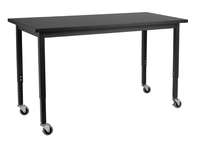 23800
Regular Price:

$903.00

Your Price:

$474.08

(47% savings)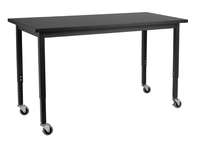 23801
Regular Price:

$882.00

Your Price:

$463.05

(48% savings)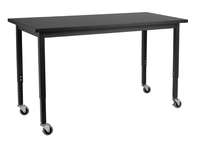 23802
Regular Price:

$1,023.76

Your Price:

$537.47

(48% savings)