Commercial Strollers and Evacuation Buggies
Commercial grade child strollers are an important part of any nursery and day care environment. Both for outdoor time as well as in the event of an emergency, you'll find our selection make the task efficient and without stress. Choose from two, three and four child models with a wide variety of configurations.
Foundations® Trio SPORT™ Strollers - On Sale!
14254
Regular Price:

$840.00

Your Price:

$399.90

(52% savings)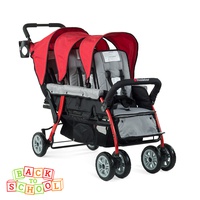 14255
Regular Price:

$840.00

Your Price:

$399.90

(52% savings)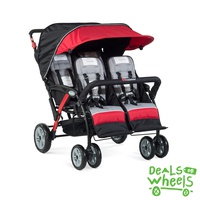 14258
Regular Price:

$828.00

Your Price:

$399.90

(52% savings)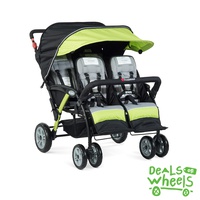 14257
Regular Price:

$828.00

Your Price:

$399.90

(52% savings)
Foundations® LX™ Strollers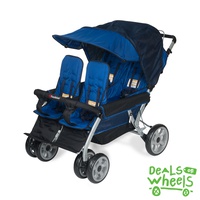 14214
Regular Price:

$876.00

Your Price:

$459.90

(48% savings)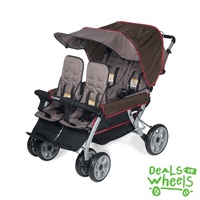 14213
Regular Price:

$876.00

Your Price:

$459.90

(48% savings)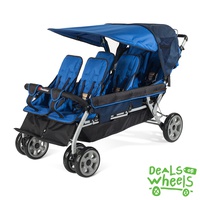 14215
Regular Price:

$1,447.00

Your Price:

$688.90

(52% savings)
Foundations® Stroller Accessories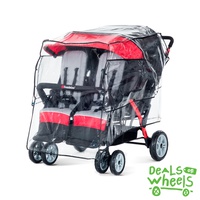 14206
Regular Price:

$79.80

Your Price:

$44.90

(44% savings)
Foundations® Gaggle™ Buggy
Foundations® Gaggle™ Buggy Accessories
Angeles® Bye Bye Stroller®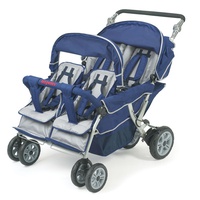 13128
Regular Price:

$749.11

Your Price:

$550.95

(26% savings)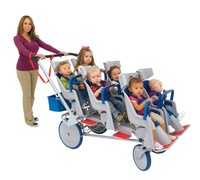 13410
Regular Price:

$1,821.70

Your Price:

$1,336.95

(27% savings)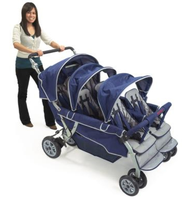 13129
Regular Price:

$1,095.30

Your Price:

$803.95

(27% savings)
Angeles® Bye Bye Buggy®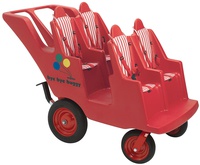 13121
Regular Price:

$1,498.90

Your Price:

$1,099.95

(27% savings)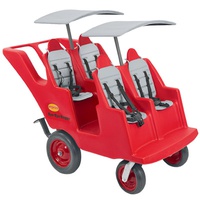 13096
Regular Price:

$1,498.90

Your Price:

$1,099.95

(27% savings)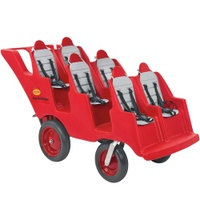 13099
Regular Price:

$1,729.50

Your Price:

$1,268.95

(27% savings)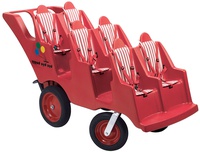 13124
Regular Price:

$1,729.50

Your Price:

$1,268.95

(27% savings)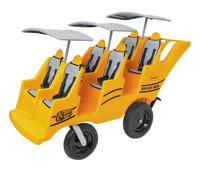 13443
Regular Price:

$1,729.50

Your Price:

$1,268.95

(27% savings)
Angeles Bye Bye Buggy Accessories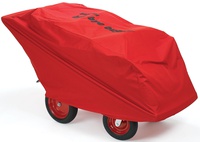 13123
Regular Price:

$138.30

Your Price:

$101.95

(26% savings)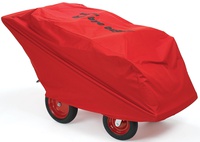 13126
Regular Price:

$138.20

Your Price:

$101.95

(26% savings)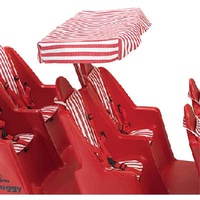 13052
Regular Price:

$69.13

Your Price:

$51.95

(25% savings)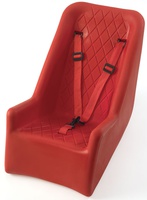 13054
Regular Price:

$230.54

Your Price:

$169.95

(26% savings)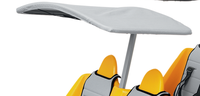 13445
Regular Price:

$69.13

Your Price:

$51.95

(25% savings)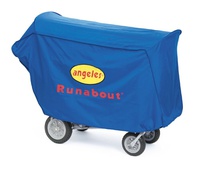 13411
Regular Price:

$149.83

Your Price:

$110.95

(26% savings)