Diversified Woodcrafts ChemGuard™ Science Tables with Book Compartments
Diversified Woodcrafts offers an outstanding selection of high quality science tables at excellent prices. These tables are available in a variety of sizes topped with a ChemGuard™ surface. This economical surface is highly resilient and works well in most science classroom environments from elementary, to junior high and high school!
Each table features two or four 14-1/4"W x 12-3/4"D x 3-7/8"H book compartments with a weight capacity of 500 lbs.
Book Compartment Tables are build the with the same quality techniques as the plain apron table. They are finished with a chemical resistant, earth-friendly UV finish. These tables have either two or four book compartments (depending on size) installed in the apron.
Look for the FASTRAK symbol on select pieces indicating that these products ship within 5 days on orders under 30 tables or 6 cabinets total. Why wait when you can have your science furniture on your schedule!
21" Wide ChemGuard™ Tables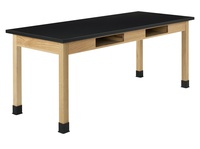 23348
Regular Price:

$1,165.00

Your Price:

$582.50

(50% savings)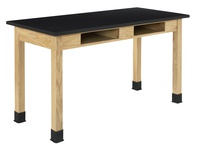 23358
Regular Price:

$1,287.00

Your Price:

$643.50

(50% savings)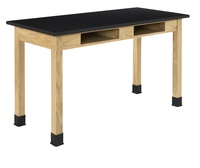 23372
Regular Price:

$1,310.00

Your Price:

$655.00

(50% savings)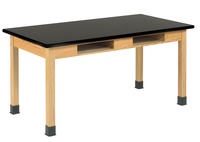 23382
Regular Price:

$1,428.00

Your Price:

$714.00

(50% savings)
24" Wide ChemGuard™ Tables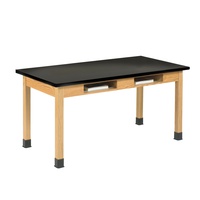 23016
Regular Price:

$1,027.00

Your Price:

$513.50

(50% savings)
23392
Regular Price:

$1,404.00

Your Price:

$702.00

(50% savings)
30" Wide ChemGuard™ Tables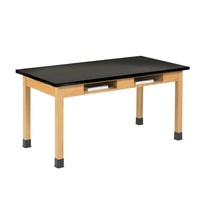 23328
Regular Price:

$1,219.00

Your Price:

$609.50

(50% savings)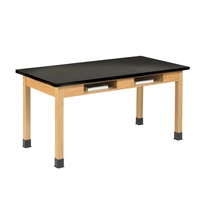 23333
Regular Price:

$1,350.00

Your Price:

$675.00

(50% savings)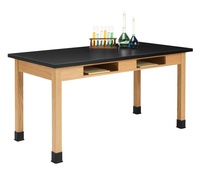 23338
Regular Price:

$1,393.00

Your Price:

$696.50

(50% savings)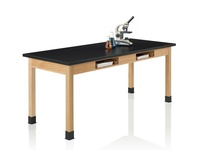 23343
Regular Price:

$1,503.00

Your Price:

$751.50

(50% savings)