Single Faced Service Islands - 2 to 8 Students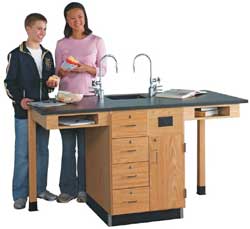 Single-faced service islands accommodate from 2 to 8 students and provide a fully equipped science center with solid epoxy resin sink and faucets for every two students. Each unit contains enough gas cocks for each student along with GFI AC duplex electrical receptacles, rod sockets and book compartments.
Units may be ordered with either a full cupboard or half cupboard with drawers. Workstations may also be ordered with choice of 1" epoxy or 1" phenolic resin tops.
Please call for pricing for flat top units with no sink, fixtures or rod sockets.
Resources
Two Student Single Face Service Island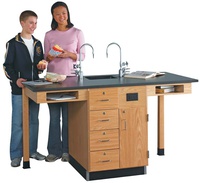 23269
Regular Price:

$6,298.00

Your Price:

$3,149.00

(50% savings)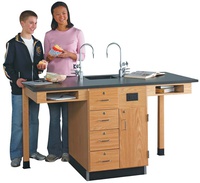 23271
Regular Price:

$6,820.00

Your Price:

$3,410.00

(50% savings)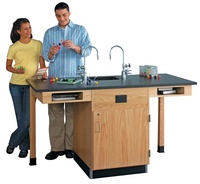 23301
Regular Price:

$5,484.00

Your Price:

$2,742.00

(50% savings)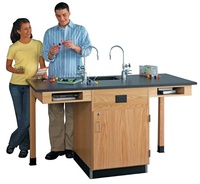 23303
Regular Price:

$6,005.00

Your Price:

$3,002.50

(50% savings)
Four Student Single Face Service Island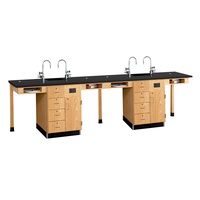 23273
Regular Price:

$12,226.00

Your Price:

$6,113.00

(50% savings)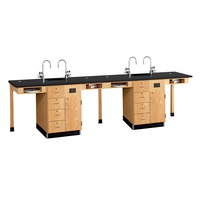 23275
Regular Price:

$13,269.00

Your Price:

$6,634.50

(50% savings)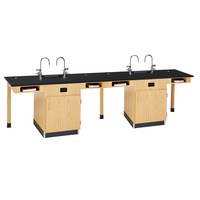 23305
Regular Price:

$10,484.00

Your Price:

$5,242.00

(50% savings)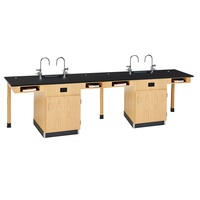 23307
Regular Price:

$11,527.00

Your Price:

$5,763.50

(50% savings)
Six Student Single Face Service Island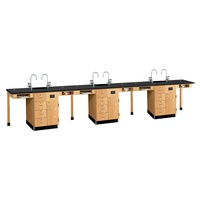 23277
Regular Price:

$18,207.00

Your Price:

$9,103.50

(50% savings)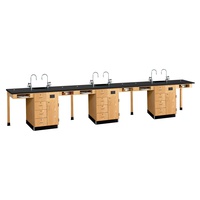 23279
Regular Price:

$19,718.00

Your Price:

$9,859.00

(50% savings)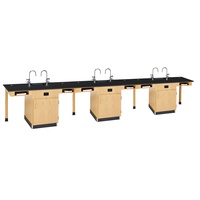 23309
Regular Price:

$15,650.00

Your Price:

$7,825.00

(50% savings)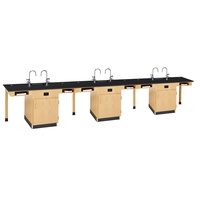 23311
Regular Price:

$17,215.00

Your Price:

$8,607.50

(50% savings)
Eight Student Single Face Service Island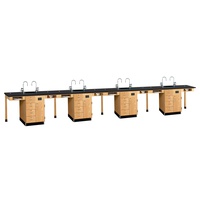 23281
Regular Price:

$24,081.00

Your Price:

$12,040.50

(50% savings)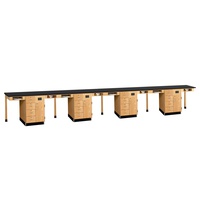 23283
Regular Price:

$26,168.00

Your Price:

$13,084.00

(50% savings)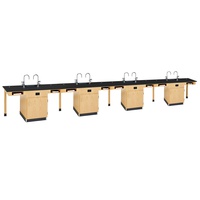 23313
Regular Price:

$20,537.00

Your Price:

$10,268.50

(50% savings)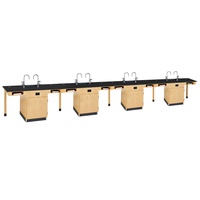 23315
Regular Price:

$22,624.00

Your Price:

$11,312.00

(50% savings)