Our office and warehouse will be closed on Friday, July 3 so our staff can be with family and friends on this Independence Weekend. We will resume normal operations on Monday, July 6. Have a safe and enjoyable weekend.
Double Faced Service Islands - 4 to 16 Students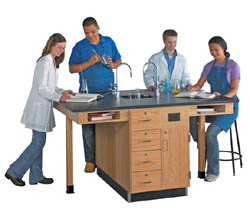 Double-faced service islands accommodate from 4 to 16 students and provide a fully equipped science center with solid epoxy resin sink and faucets for every four students. Each unit contains enough gas cocks for each student along with GFI AC duplex electrical receptacles, rod sockets and book compartments.
Units may be ordered with either a full cupboard or half cupboard with drawers. Workstations may also be ordered with choice of 1" epoxy or 1" phenolic resin tops.
Please call for pricing for flat top units with no sink, fixtures or rod sockets.
Look for the FASTRAK symbol on select pieces indicating that these products ship within 5 days on orders under 30 tables or 6 cabinets total. Why wait when you can have your science furniture on your schedule.
Resources
Four Student Double Face Service Island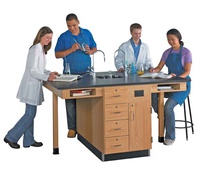 23253
Regular Price:

$7,241.00

Your Price:

$3,060.95

(58% savings)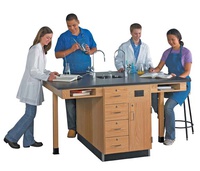 23255
Regular Price:

$8,604.00

Your Price:

$3,637.95

(58% savings)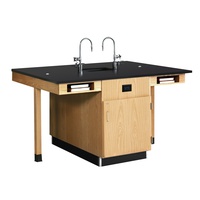 23285
Regular Price:

$6,468.00

Your Price:

$2,734.95

(58% savings)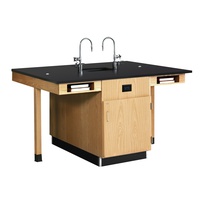 23287
Regular Price:

$7,037.00

Your Price:

$2,974.95

(58% savings)
Eight Student Double Face Service Island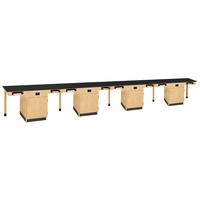 23316
Regular Price:

$10,537.00

Your Price:

$4,454.95

(58% savings)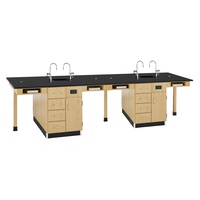 23259
Regular Price:

$17,213.00

Your Price:

$7,275.95

(58% savings)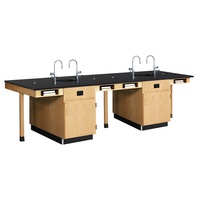 23289
Regular Price:

$11,238.00

Your Price:

$4,750.95

(58% savings)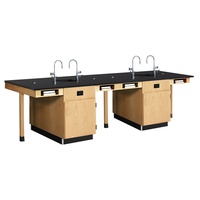 23291
Regular Price:

$12,280.00

Your Price:

$5,190.95

(58% savings)
Twelve Student Double Face Service Island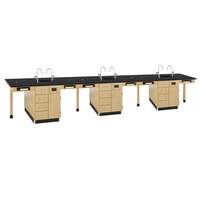 23261
Regular Price:

$21,060.00

Your Price:

$8,901.95

(58% savings)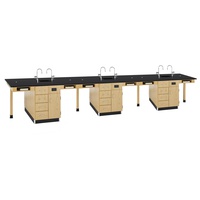 23263
Regular Price:

$22,707.00

Your Price:

$9,597.95

(58% savings)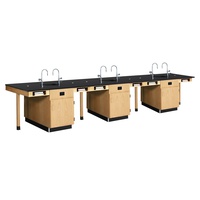 23293
Regular Price:

$16,639.00

Your Price:

$7,033.95

(58% savings)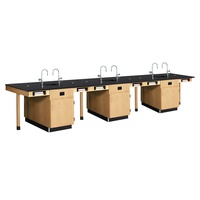 23295
Regular Price:

$18,286.00

Your Price:

$7,729.95

(58% savings)
Sixteen Student Double Face Service Island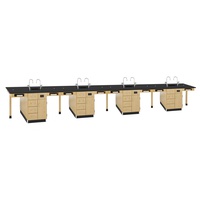 23265
Regular Price:

$27,970.00

Your Price:

$11,822.95

(58% savings)
23267
Regular Price:

$30,221.00

Your Price:

$12,773.95

(58% savings)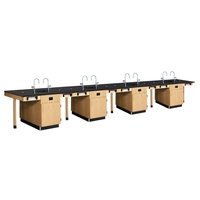 23297
Regular Price:

$22,040.00

Your Price:

$9,316.95

(58% savings)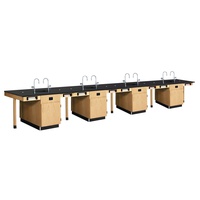 23299
Regular Price:

$24,292.00

Your Price:

$10,267.95

(58% savings)