Diversified Woodcrafts Mobile Demo Centers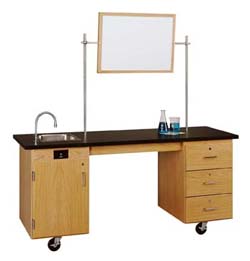 Diversified Woodcrafts Mobile Self-contained Demonstration Centers feature a wide range of designs and options allowing the instructor to customize each center to the specific needs of the classroom as well as the presenter!
Each Demo Center rides on either 3" or 4" locking swivel casters. Units with stainless steel sinks include hand water pumps accessing two 2-1/2 gallon water bottles via connecting hose.
Where electrical service is required, this is supplied by means of a 25' extension cord which can be connected to a GFI protected Ac duplex receptacle installed in the side of the cabinet (not available on all cabinets).
Upright crossbars, mirrors and mirror/markerboard combinations are available optional accessories also.
Look for the FASTRAK symbol on select pieces indicating that these products ship within 5 days on orders under 30 tables or 6 cabinets total.
Why wait when you can have your science furniture on your schedule!
Extra Large Mobile Demo Center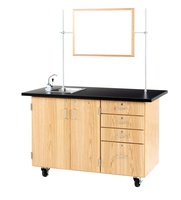 23193
Regular Price:

$4,433.00

Your Price:

$1,874.95

(58% savings)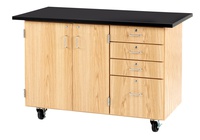 23194
Regular Price:

$3,267.00

Your Price:

$1,381.95

(58% savings)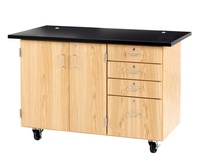 23195
Regular Price:

$3,643.00

Your Price:

$1,540.95

(58% savings)
Mobile Desk With Storage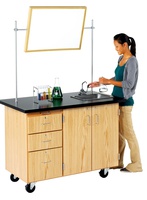 23007
Regular Price:

$3,693.00

Your Price:

$1,591.95

(57% savings)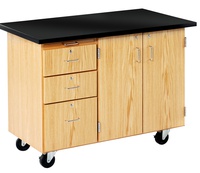 23191
Regular Price:

$2,894.00

Your Price:

$1,223.95

(58% savings)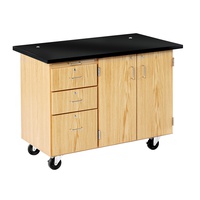 23192
Regular Price:

$3,155.00

Your Price:

$1,334.95

(58% savings)
Mobile Laboratory Unit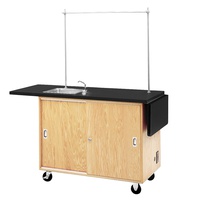 23008
Regular Price:

$3,180.00

Your Price:

$1,344.95

(58% savings)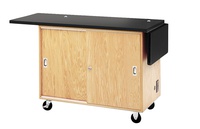 23187
Regular Price:

$2,545.00

Your Price:

$1,076.95

(58% savings)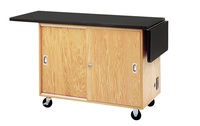 23186
Regular Price:

$2,491.00

Your Price:

$1,053.95

(58% savings)
Mobile Demo Table with Drawers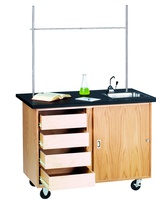 23006
Regular Price:

$3,047.00

Your Price:

$1,288.95

(58% savings)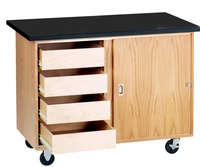 23188
Regular Price:

$2,293.00

Your Price:

$969.95

(58% savings)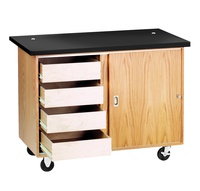 23189
Regular Price:

$2,400.00

Your Price:

$1,015.95

(58% savings)
Economy Mobile Lab Table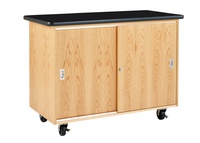 23184
Regular Price:

$1,811.00

Your Price:

$766.95

(58% savings)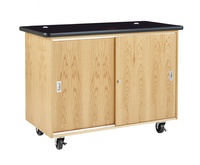 23185
Regular Price:

$1,892.00

Your Price:

$800.95

(58% savings)
ADA Mobile Lab Unit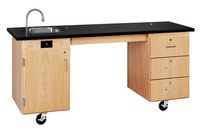 23196
Regular Price:

$4,263.00

Your Price:

$1,802.95

(58% savings)
23197
Regular Price:

$2,724.00

Your Price:

$1,151.95

(58% savings)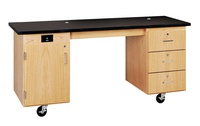 23198
Regular Price:

$2,956.00

Your Price:

$1,249.95

(58% savings)
Additional Mobile Carts and Accessories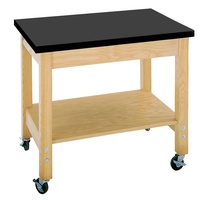 23204
Regular Price:

$1,036.00

Your Price:

$438.95

(58% savings)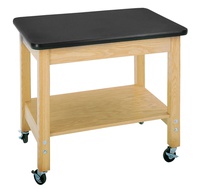 23203
Regular Price:

$965.00

Your Price:

$408.95

(58% savings)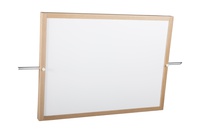 23013
Regular Price:

$214.00

Your Price:

$90.95

(58% savings)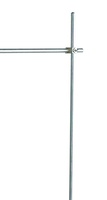 23044
Regular Price:

$144.00

Your Price:

$61.95

(57% savings)